Currently Enrolling for 2023/24 School Year!
Since 1964, our philosophy is to help children grow in a positive way in their awareness of God, themselves, and the world around them. We believe in developmentally appropriate play and hands-on activities as the best path to learning. Our staff consists of skilled, experienced early childhood educators that strive to incorporate new ideas, teaching methods, and materials into our program.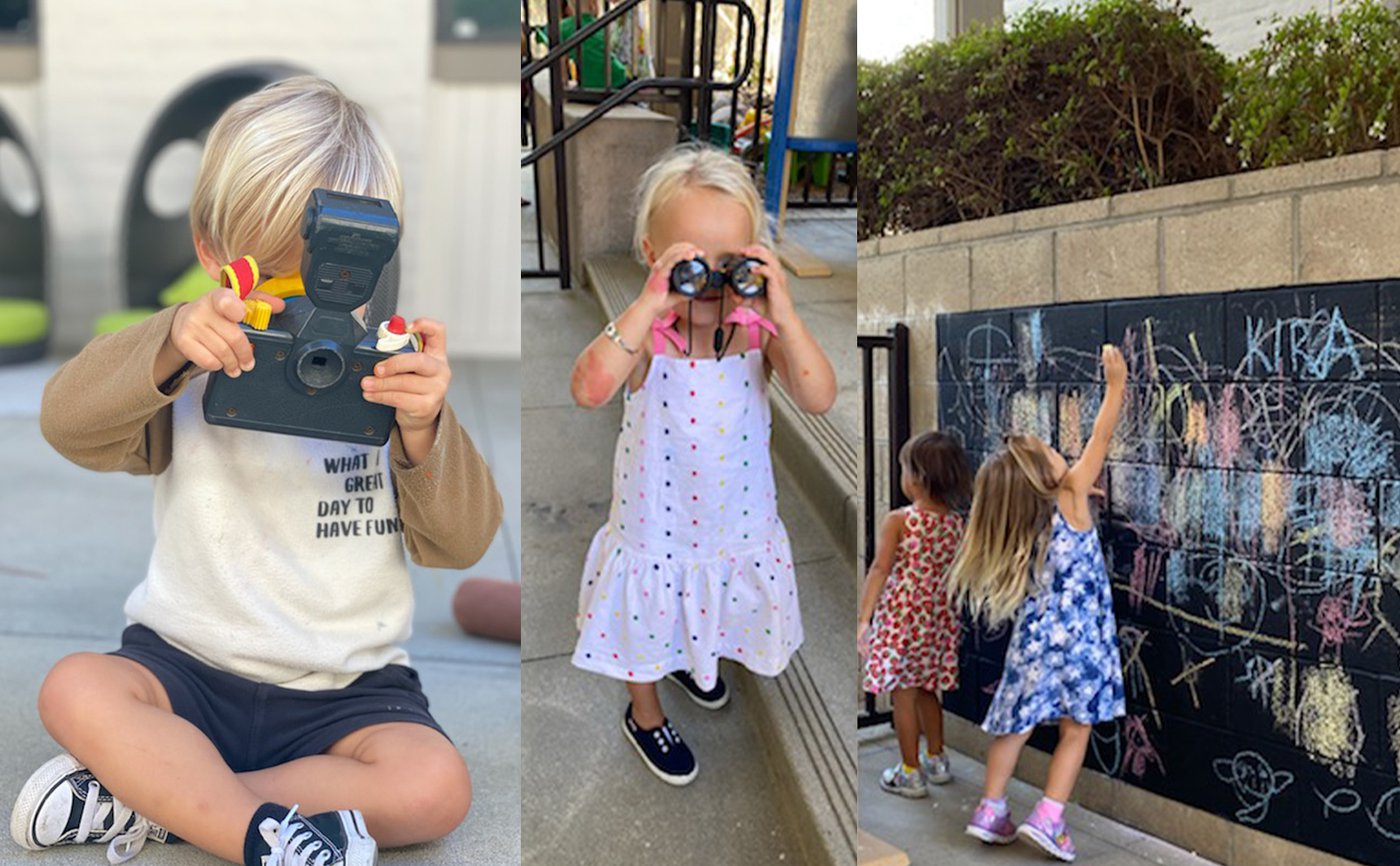 COVID-19 UPDATE
The Preschool must follow all county and state guidelines required by the CDPH, CCL, Cal/OSHA, and local health department, licensees and providers must follow the strictest requirements.
Due to the nature of Covid-19 and the continuous changes in guidelines, the Preschool will provide constant contact with families in order to keep them updated.
Our preschool program aims for an equal balance of freedom and structure. Young children need time to explore, socialize, experiment, play and rest. They need to develop basic physical, emotional and intellectual skills, to learn to listen, follow instructions, and to develop readiness for the transition into kindergarten.
Indoor Activities are designed to enhance fine motor skills with art and craft projects, color and shape recognition, seasonal theme projects, reading readiness, math and number concept projects, puzzles, games, dramatic play, and free time.
Outdoor Activities include climbing, sliding, playing ball, digging, scooping, measuring in the sandbox, water play, gardening and more.
Language & Music learning is emphasized through rhymes, singing, rhythm band, small group storytime, and flannel boards.
Spiritual Program through monthly virtues and "The Beginning Bible" lessons. We attend chapel the first Tuesday and Wednesday of every Month.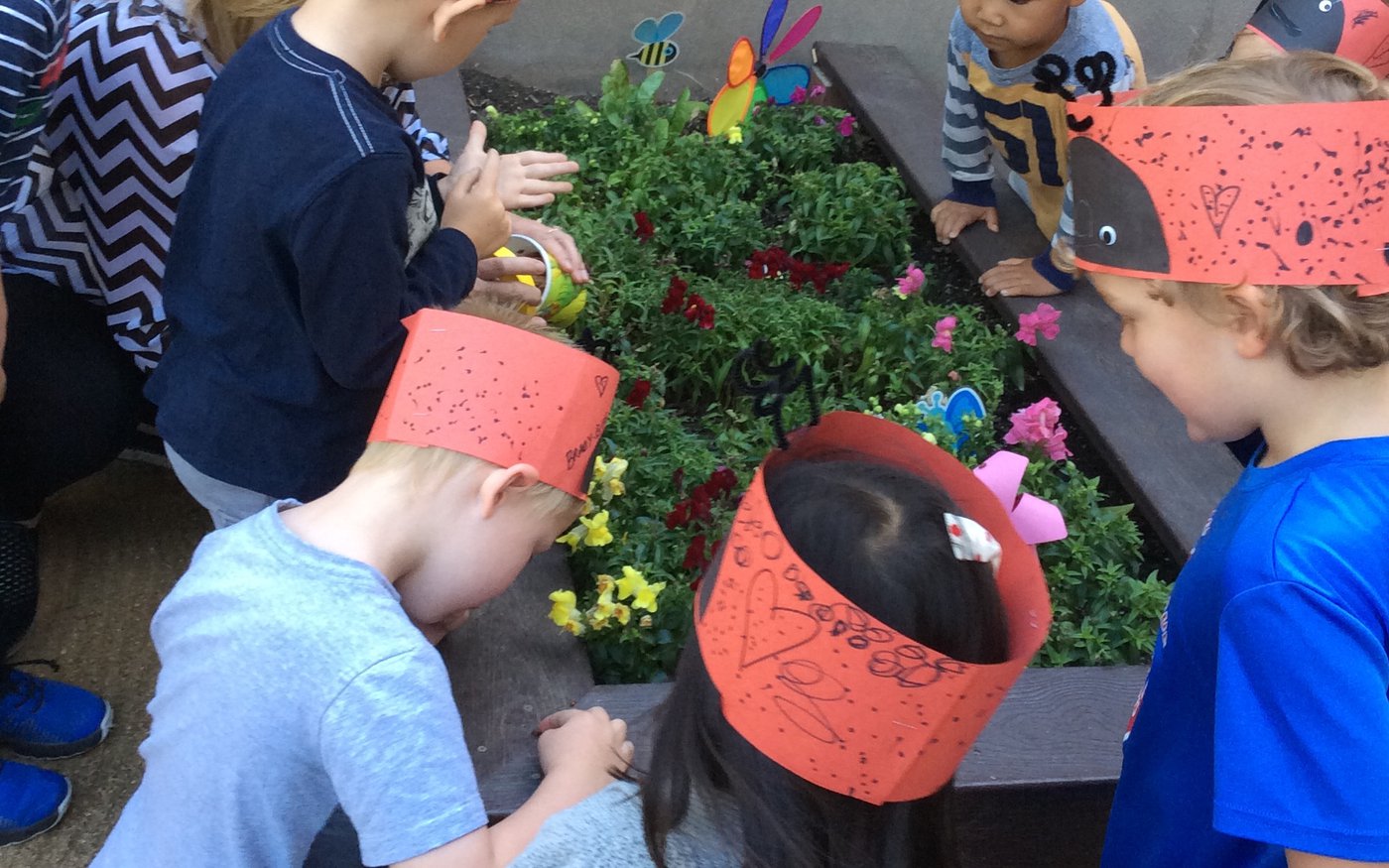 Monthly tuition is based on the morning program, which is 8:30 am to 12:00 pm. Extra hours are 7:30-8:30 am and 12:00 to 3:30 pm (applicable for 2022-23 school year)
OUR CURRENT PROGRAMS
2.5 Years Old: Children must be 2.5 by Sept. 1 of current school year and children DO NOT need to be potty-trained. Tues/Thursday, Mon/Wed/Fri or 5 day classes offered.
3 Years Old: Children must be three years old by Sept. 1 of the current school year and do not have to be fully potty trained. If your child is not fully potty trained, there is an additional $60 per month fee. Tues/Thursday, Mon/Wed/Fri or 5 day classes offered.
Pre-K: Children must be four years old by Sept. 1 of the current school year and be fully potty-trained. Mon/Wed/Fri, or 5 day classes offered.
Bonus Class for children that turn five years old by September 1st. This is a 5 day class for children that have completed a full Pre-K year. All children are different and gifted in unique ways. Some children may need an extra year in a smaller environment to continue physical, social, academic growth and development before entering Elementary School.
Contact Us